Do you ever come across two products you know were made for each other? I had an ah-ha! moment when swatching MAC's Parisian Skies eyeshadow from their recent Blogger's Obsession collection. Parisian Skies is basically Barielle Slate of Affairs in eyeshadow form! Now, I'm not one to coordinate my nails with my make up unless it's a special occasion, that's way too much effort, but these two were begging to be worn together.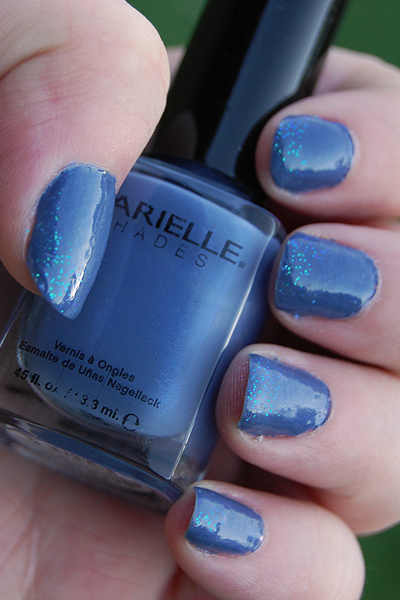 Barielle Slate of Affairs with Sinful Colors Pearl Harbor
This manicure (as well as these photos) was a nightmare. It's been horribly humid here and my polish has been refusing to cure. I almost gave up completely! Anyways... I'd describe Slate of Affairs as a grayed periwinkle with royal blue micro shimmer. The shimmer has a vampy quality to it, whatever black magic is at play here makes it appear that the shimmer lives two coats deep in the polish. The formula is a bit awkward. It's thin and streaky with one coat, but as soon as you apply a second coat, it's too thick. I've noticed that two of the three Barielle shades I own (including this one) bubble on me quiet easy.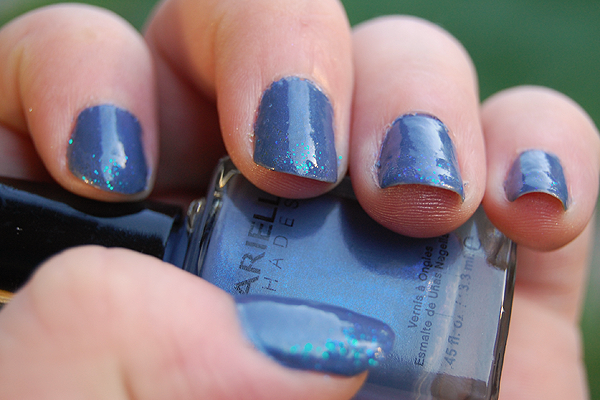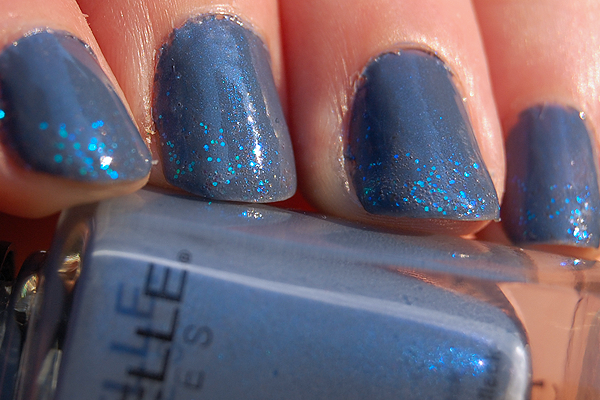 Oh how I wish my macro lens wasn't broken!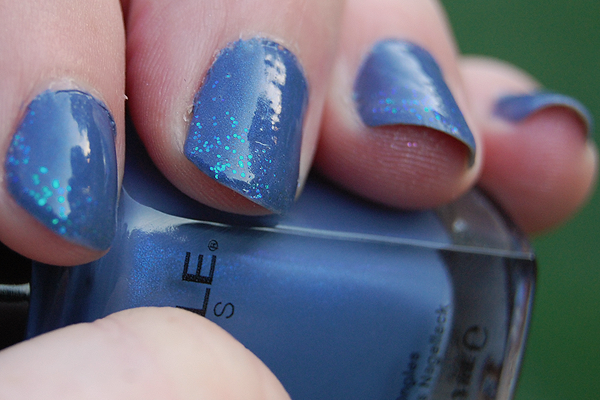 My photos really don't do Slate of Affairs justice (see Lindsay's post
here
for infinitely better photos), but despite my dislike for it's application, it's too damn pretty to get rid of. Now, let's check out Slate of Affair's brother from another mother, MAC Parisian Skies: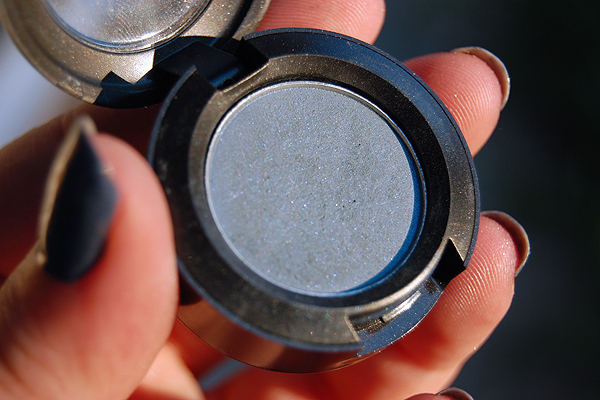 See what I mean?
I
could
describe Parisian Skies, but I'd just copy and paste what I wrote about Slate of Affairs (well, aside from the formula woes). For some reason, I didn't swatch this to show you all, but that's okay,
Temptalia's photo
would be better anyways.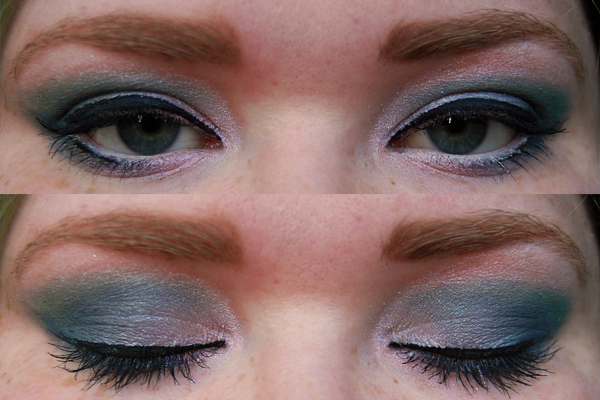 Eyelid, from inner to outer: (all MAC unless otherwise specified) Perky paint pot (base), Lark About pigment, Tilt e/s, Parisian Skies e/s (crease), Waternymph e/s, a smidge of Wondergrass e/s to green up Waternymph, topped with Reflects Transparent Teal glitter (my favorite glitter EVER!)
Other: Fascinating e/l on waterline, NYC Jet Black liquid liner, False Lashes mascara, Lingering eyebrow pencil
Lips: She-Zam dazzleglass


Like I said, I don't typically coordinate my nails with anything, but I do coordinate my make up to my clothes and jewelry :) How about you? Do you bother with coordinating your nails with your make up, clothes, etc? Which part of your look determines the rest for you?