Inspired by Kristen over at
Glitta Gloves
'
cake batter mani
, I wanted to do a similar manicure for my nephew's birthday party, here's what I came up with :)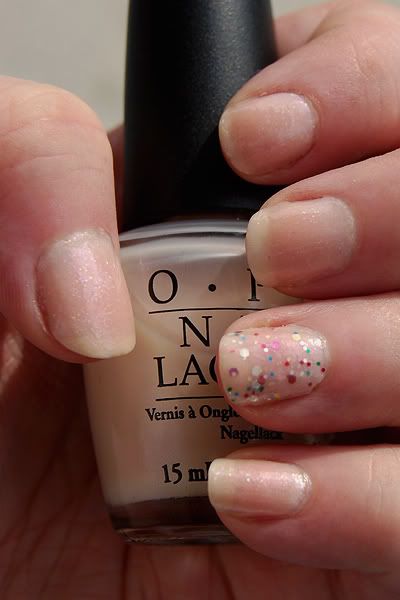 I had recently picked up OPI Hearts & Tarts at Beauty Express for $2 and was having trouble figuring out what to do with it as I don't normally wear nude shades or sheer polishes, which Hearts & Tarts is both. Since it's a pretty thin polish, I figured it'd work well for layering and decided to try it in a glitter sandwich :)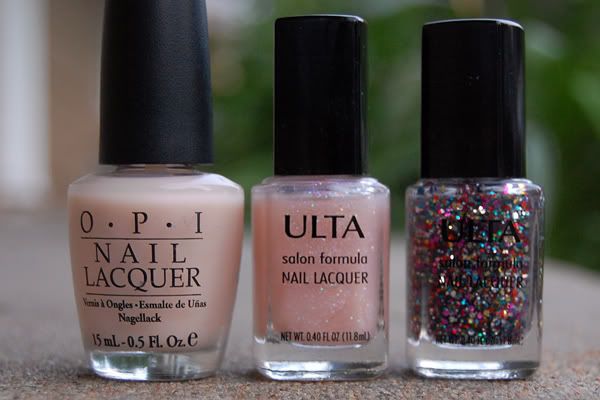 OPI Hearts & Tarts, Ulta Diva and Ulta Pinata-Yada-Yada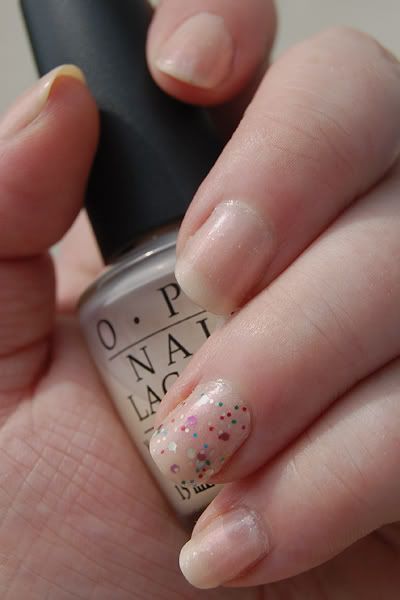 I layred one coat of Ulta Diva, then OPI Hearts & Tarts, repeated those two again and topped it off with an extra coat of Hearts & Tarts. After the second coat of Diva, I applied one coat of Pinata-Yada-Yada to the ring finger before adding more Hearts & Tarts.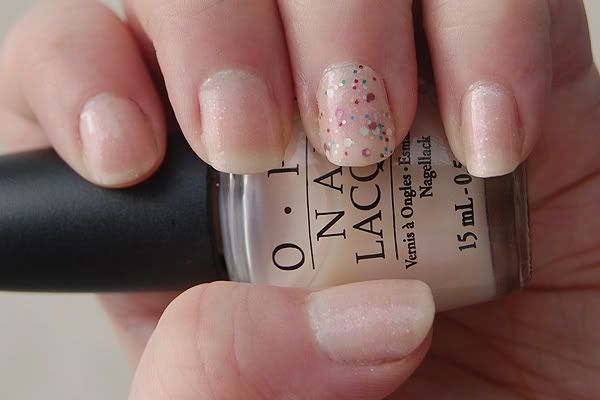 Hearts & Tarts has a delicate purple iridescence to it which I couldn't manage to pick up on camera, but it does show on my nails IRL. It was a great choice for this mani!

You might have noticed I have some fabric impressions on my thumb nail. I've been trying to find a new top coat that works as well as Seche Vite but doesn't cause shrinkage like SV does. So far I've tried Essie 3-Way-Glaze, China Glaze Fast Forward, INM Out The Door as well as a handful of base coats to replace my Seche Clear, and I haven't liked any of them. What are your favorite base/top coats? I am in desperate need of suggestions!