If you're not familiar with Kae's blog,
The Hungry Asian
, you should really do yourself a favor and check it out. She makes some seriously cool frankens and I was lucky enough to purchase a few from her a few months ago. Today I'm going to show you a recent glitterbomb I did using All You Can Eat.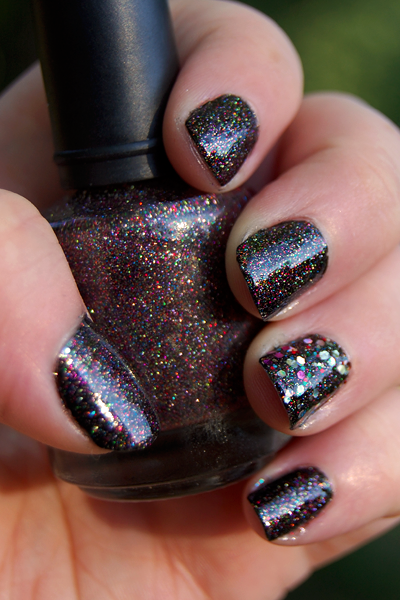 All You Can Eat is a glitter polish to end all glitter polishes. Kae used seventeen different colored glitters in making All You Can Eat. It looks magnificent layered over black, so that's just what I did. I started with two coats of Sally Hansen Complete Salon Manicure in Midnight in NY.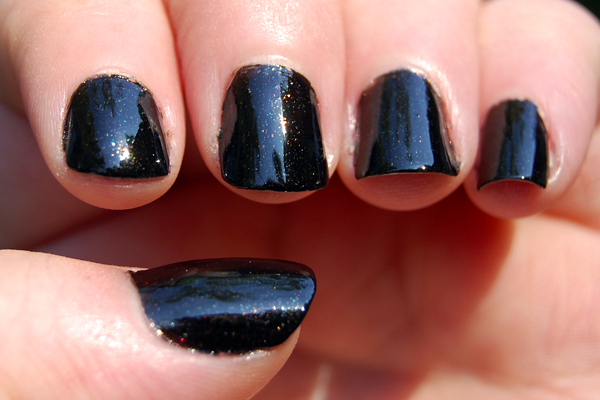 Midnight in NY is a black cream base with rainbow colored microfine glitter. It's a hard polish to capture properly on camera. While I really like the idea of a polish like this, I think it could be a little better. Another thing that irks me about this polish is it's formula, which is semi-difficult to work with. It's thick-ish, kinda lumpy and bubbles almost every time I use it. It's pretty unfortunate.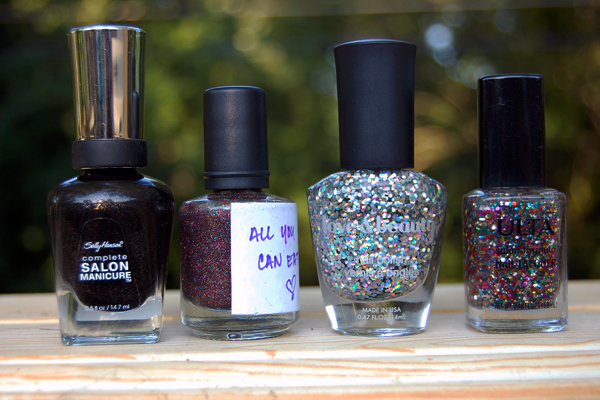 You probably noticed some other stuff going on there with my accent nail. For that I used one layer of Love & Beauty Clear/Silver and one layer of Ulta Pinata-Yada-Yada. Enjoy!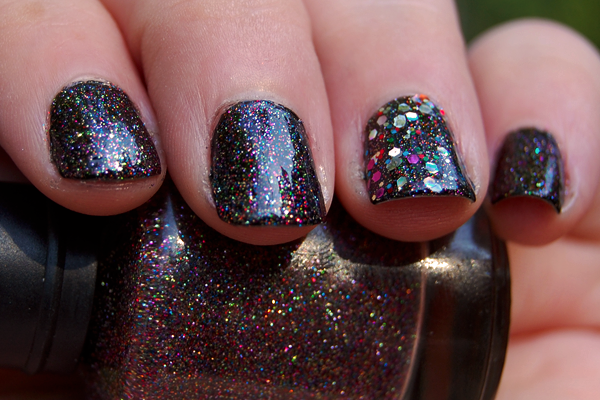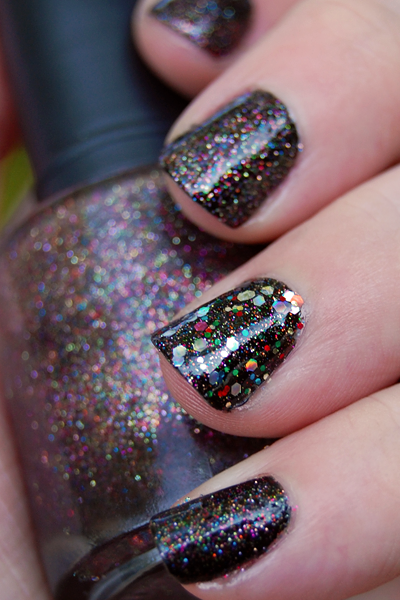 The colors, Duke! The colors!