Last night I asked for ideas for my next mani over at
Polish-aholics Anonymous
. It was suggested that I use red, orange and yellow because it's so damn hot (90°F! ;_;), which I thought sounded like a splendid idea.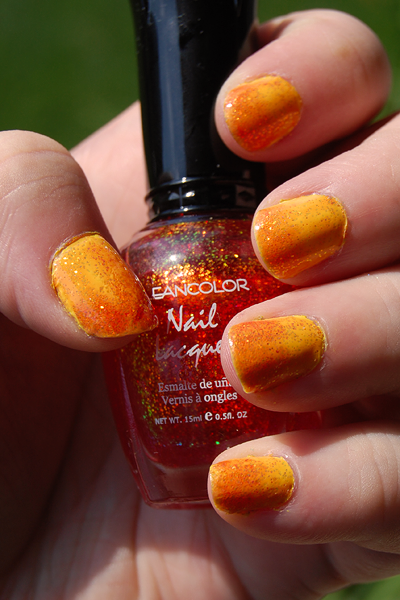 ... or not
Oh man, what a freaking mess! It looked okay before I went to bed, but as a mentioned yesterday, it's been really humid lately... and I sleep on my hands. Needless to say, I woke up to a smooshy manicure. I couldn't find my sponge either, so the gradient wasn't amazingly smooth to begin with, but gees does it look awful now!
Kleancolor Chunky Holo Poppy over China Glaze Happy Go Lucky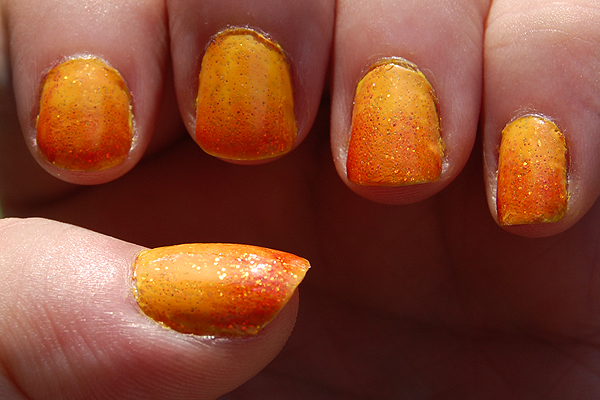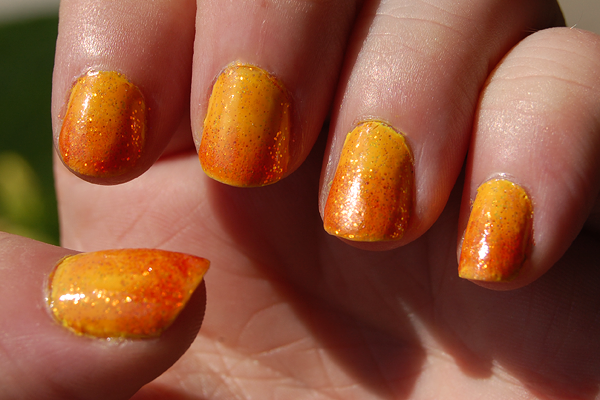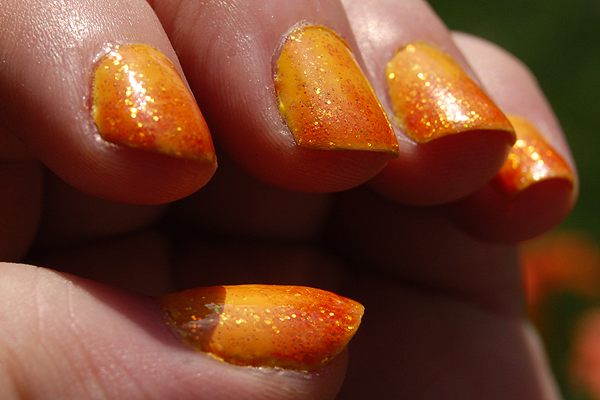 Lesson learned. No more late night manicures... well, at least during the summer.