Today I have a some layered goodness to share with you, although only two of the layers are apparent, haha :)
I started with two coats of Zoya Apple, then I layered on one coat each of China Glaze In The Lime Light and Icing Rockstar From Mars. IRL you can see Apple peeking out from underneath ITLL as flakey, shimmery goodness, unfortunately that didn't translate well in my photos.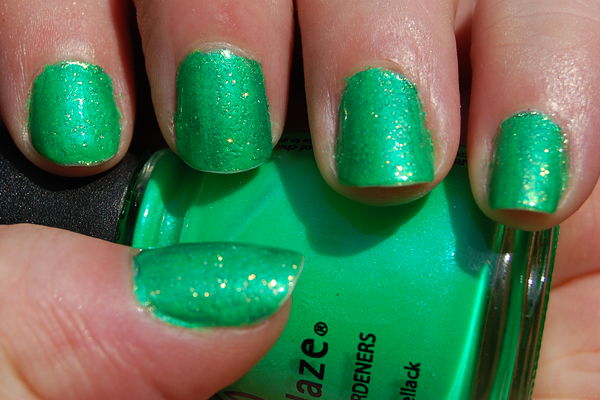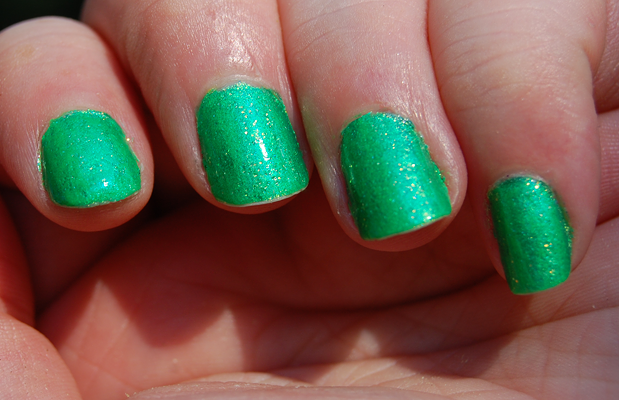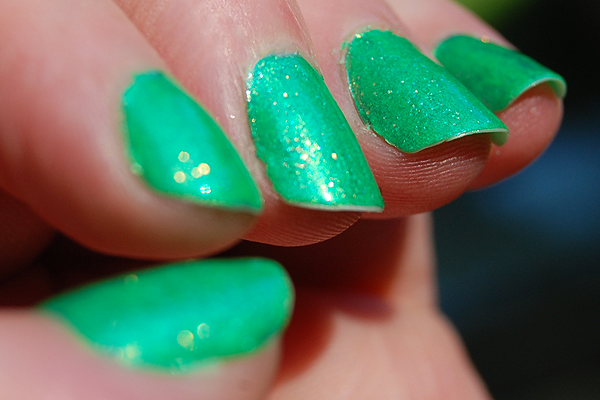 Sorry about the tip wear, I didn't have time to take photos before work and working in a soap store is rough on the nails!