Good morning everyone! ...Okay, so it's not exactly "morning", but I just woke up, so whatever :P This Silver Cap Sunday is a twofer!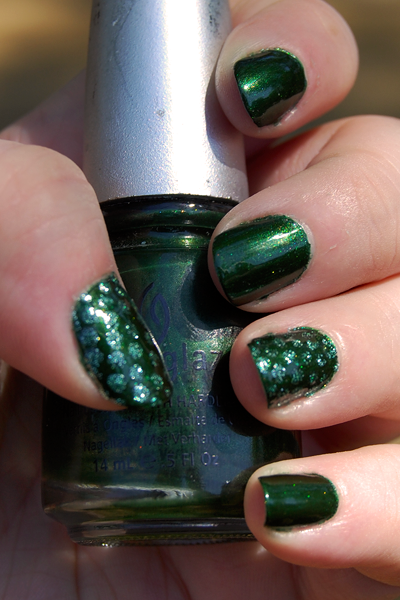 China Glaze Jolly Holly and Mistletoe Kisses


Both of these polishes are from China Glaze's 2010 Holiday collections. Jolly Holly is an emerald green that leans olive, giving it a more earthy tone. In the sun, it glows a true emerald with golden undertones. It's definitely not a polish I'd usually grab for, but I have a feeling I'll be wearing this more often come fall and winter. Mistletoe Kisses is a minty sort of green loaded with glitter, I love this polish.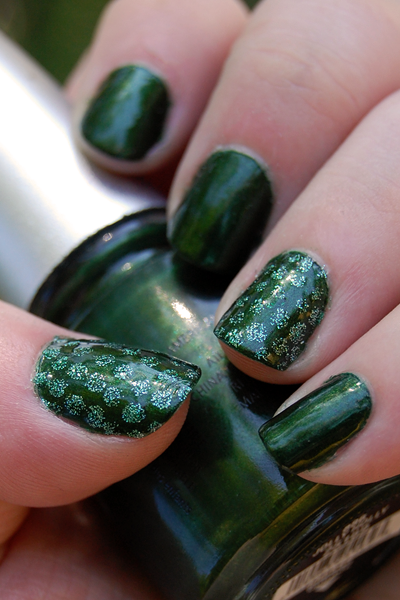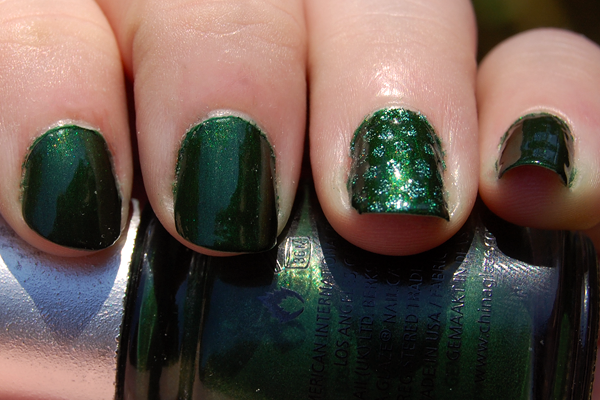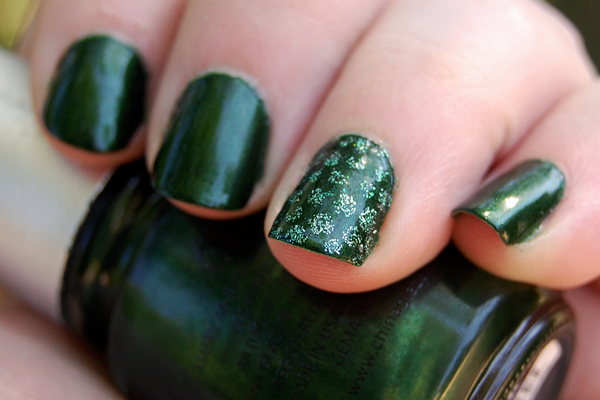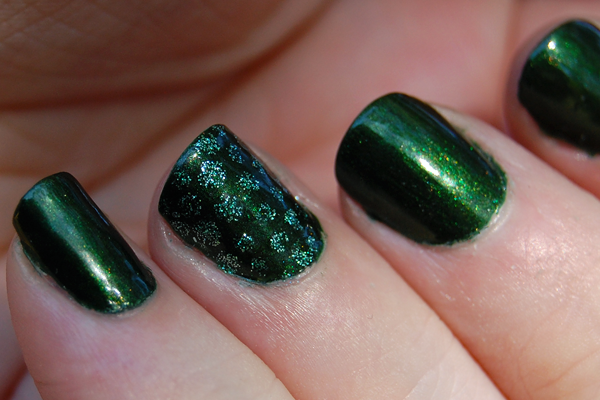 Just a reminder that there's only two weeks left to enter my giveaway! Mosey on over
here
to check out what you could win and enter to snag it!