Hey everyone! I have a problem... I can't seem to wear just one polish at a time!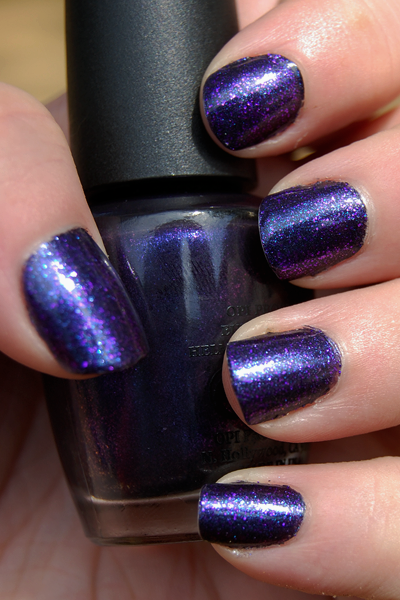 Now, OPI Ink is the actual name of the shade, so technically this is OPI OPI Ink, but for the sake of not looking redundant, I'll omit the first OPI ;) OPI Ink is a beautiful dark royal purple polish with blue and purple glass fleck-ish shimmer. It has a slight duochrome quality to it. Since I painted my nails with this the night before, I don't have pictures of OPI Ink on it's own, but they're easy to find :)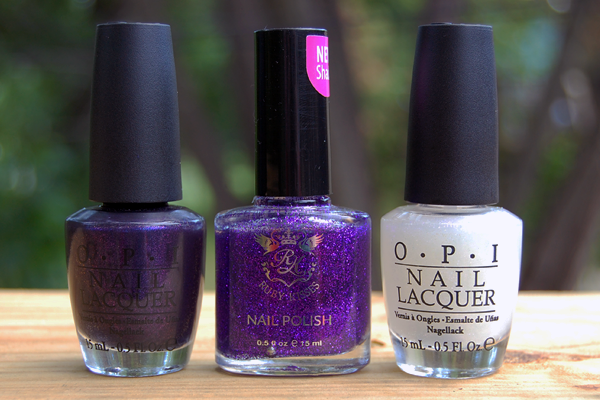 For this manicure, I layered two coats of OPI Ink, one coat of Ruby Kisses All Purpled Out and two coats of OPI I Juggle... Men.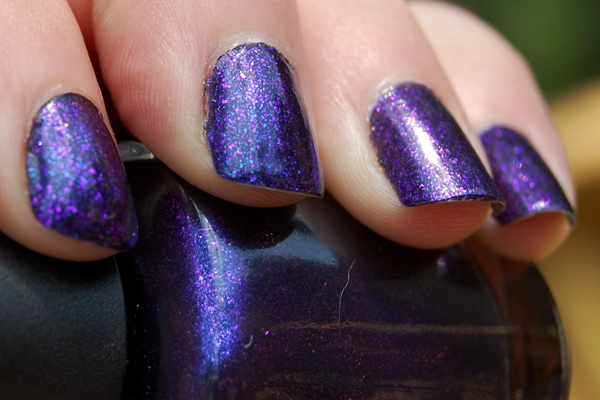 lol, accidental cat hair