Oh hai thar! Sorry for my unscheduled hiatus, I have been very busy with work, attempting to secure a second job and spending time with my friend Winifred who is currently recovering from a broken hip in a nursing/rehab center. Also videogames, ngl. I would have loved to have finished my 13 Days of Nailoween, but I have to admit it was a bit ambitious as October is always busy at work, and that wasn't even the half of it! I did take pictures of a couple manicures that I didn't have time to crop/upload/post, so maybe you'll see some seasonally inappropriate manis here in the near future, if not, there's always next year! :)
Enough chit chat though, let me show you something I wore recently!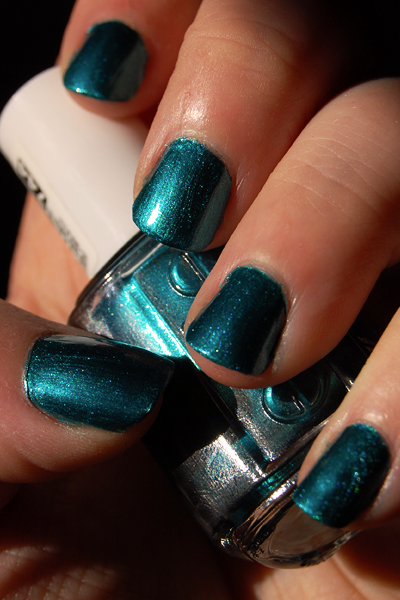 I originally fell in love with Essie's Trophy Wife when I caught my friend Sharon sporting it. I don't normally dig frosty polishes, but Trophy Wife is definitely an exception! It's a gorgeous teal frost that is rich with a lot of depth. It's a color that I imagine looks well on arm candy by way of a skin tight silk cocktail dress. If fact, I wore it to a work party to match my favorite not-so-silky-or-skin-tight cocktail dress (no pics of that, sorry! lol) XD Blah blah blah, here's more pictures!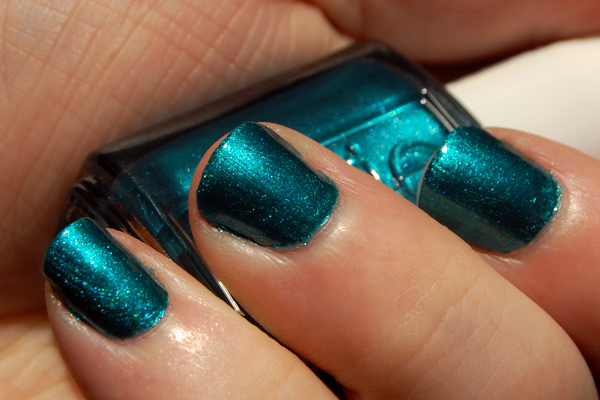 The next day, I wanted to jazz it up a little bit, so I added Love & Beauty Light Green (same as L.A. Girl Rock Star Crowd Surfing) which is a sheer spring/seafoam green shimmer with orange-to-green flakies.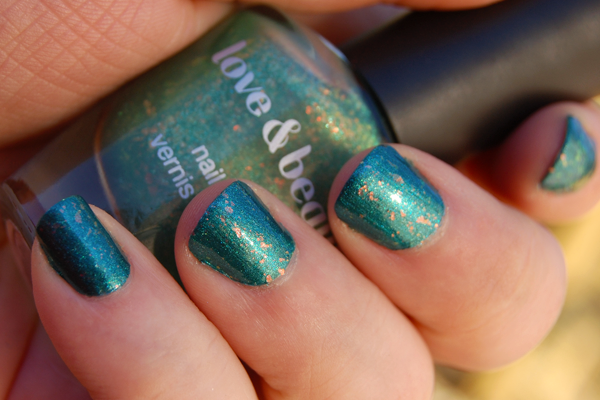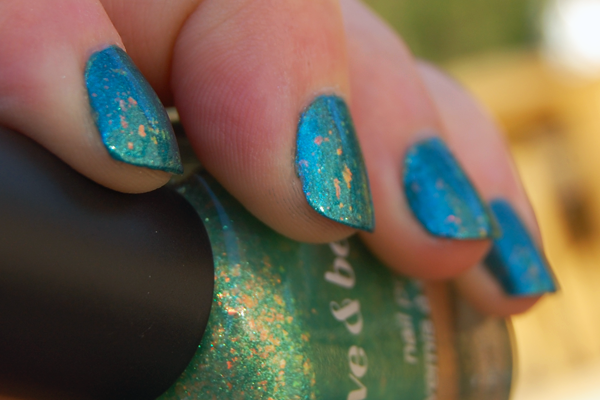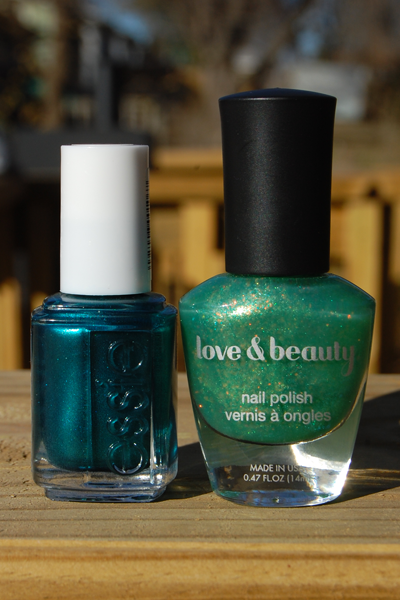 As always, thanks for reading :)