Hey guys! For this Silver Cap Sunday, I had originally wanted to share OPI DS Original with you, but my body and my brain weren't working together and I was half way through my second hand before I realized I grabbed the wrong damn polish (it's been one of those weeks, lol). I couldn't bare to waste what I had already used, so I just went with it :)
I intended to compare DS Exclusive and DS Extravagance (which you can see my post about
here
) side by side when I swatched this one, but I ran out of daylight. IMO, the only difference between the two is that Exclusive is a linear holo where Extravagance is scattered. That is seriously the only difference. The shade is, at least to my eye, exactly the same.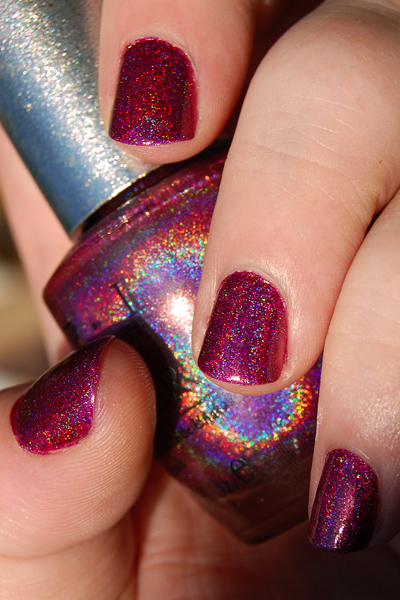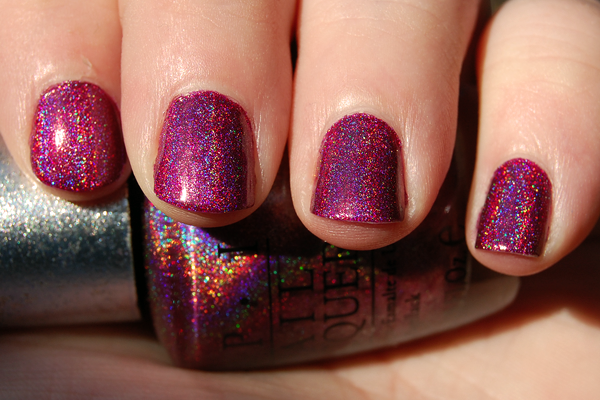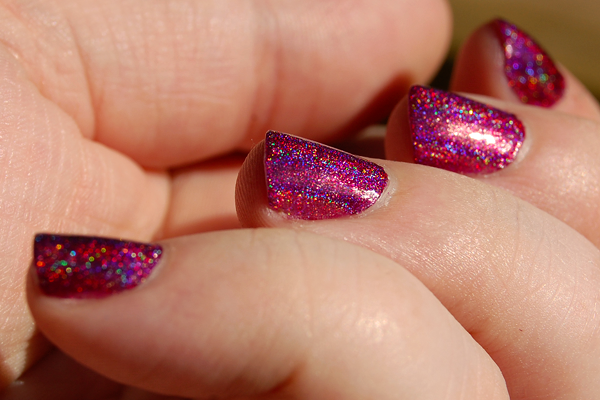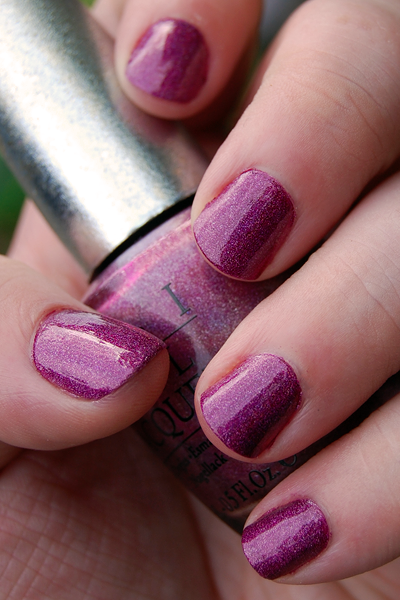 I've been wearing this for three days without a topcoat, so please excuse the tip wear. I tried to take photos yesterday, and you can see how well that went by looking at the last photo. It was all sorts of gloomy and rainy yesterday, haha :D The rest of the photos were taken in full sun, but I digress...
I want to take a minute to thank everyone for reading AYBC and leaving such wonderful comments :) When I started my blog I didn't expect anyone outside of a few friends would be reading it, but thanks to several polish groups on Facebook and the recommendations I've received from the friends I've made there, my lame little blog has attracted 201 followers at current :D Of course, that's not why I started this blog and it's not why I continue to update it when I can get my shit together, I do so because I enjoy sharing my hobby with like-minded people because it's much more fun to be excited with others about something you love than it is to be squeeing to yourself and your cats... who are more than a little indifferent, I might add. I had such a great time reading through all of the jokes, haikus and comments everyone wrote in the giveaway form. Many lols were had and I surely blushed at the nice things you guys had to say about me and my blog. I wish all of you could win ;_; Well, with that said... let's see who did!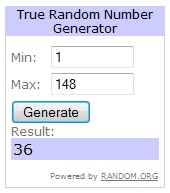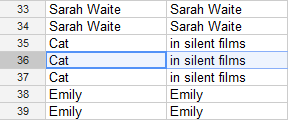 Hurrr, h'okay... ngl, when Random pulled that number and I saw who won, I laughed my head off. I *almost* hit the randomizer again just because I felt that whatever cosmic energy bonds you to your best friend had some kind of hand in the outcome and, well, really? Haha, but in all fairness, I can't fault my bff for being lucky. Congratulations, Cathy! And thanks again to everyone else who participated :) I will definitely be doing this again in the future, it was so much fun!