Today I received a package that I have been awaiting from my best friend,
Cathy
. MO sucks when it comes to availablity for a lot of things, polish included. Since Cathy lives in CA, she has a significantly better pool of resources to chose from, so she's been picking things up for me here and there. I had a hard time deciding what to try first, so I went with what Cathy had been holding for me the longest, Borghese Mediterraneo Sea.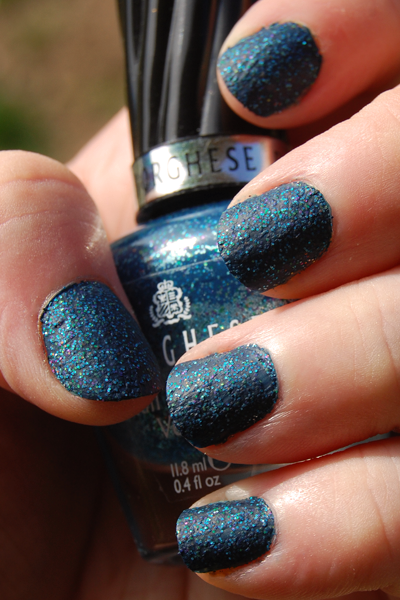 Mediterraneo Sea is a navy base loaded with a ton of multicolor glitter. It dries matte, which gives the glitter a neat frosted look. Like the other Borghese glitter polishes that released with this collection in the fall of last year, Mediterraneo Sea is a bit on the lumpy side, but I don't mind. This is two coats, but I could have totally gotten away with one.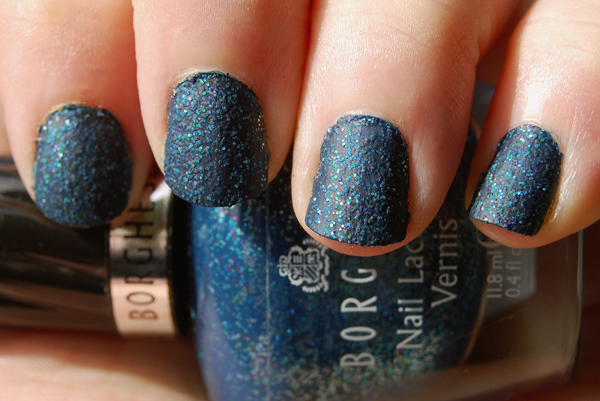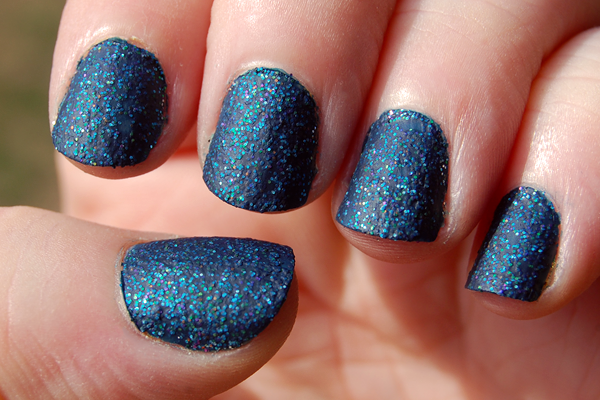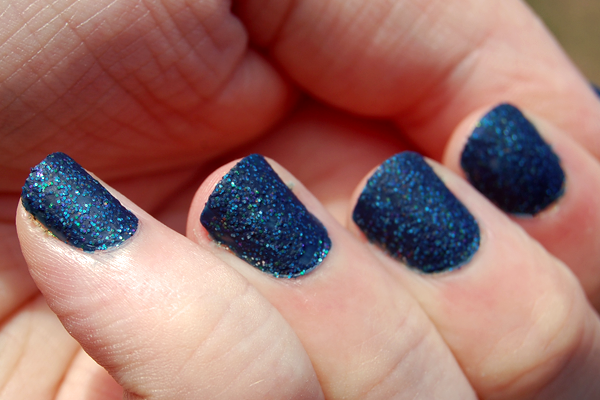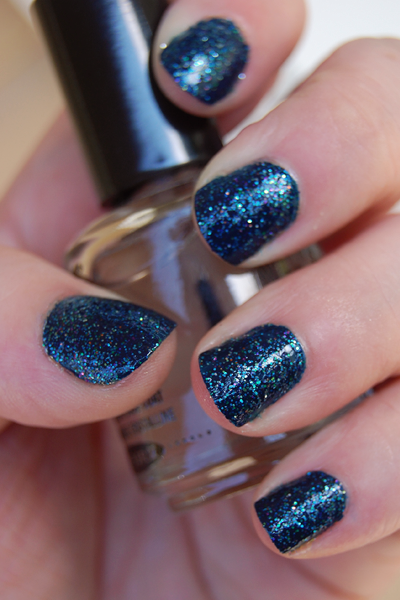 with top coat, for science
I don't remember if I mentioned this when I posted about Nero Magico, but I absolutely hate Borghese's brush. It's wide and stubby, which makes it hard to not paint my entire finger while applying polish. Seriously obnoxious. Anyways... let's check out what else came in the gigantic box I received today, shall we? :D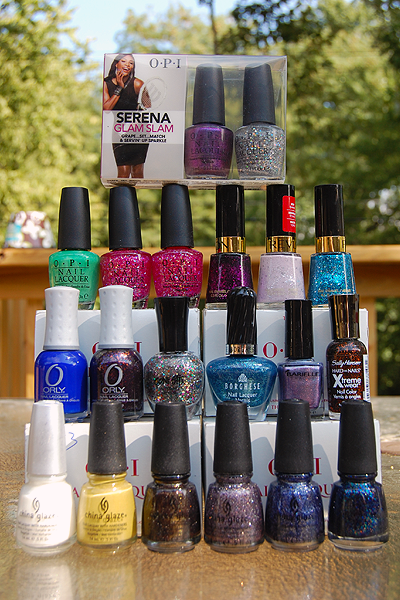 oooOoOOooOo!
Time for a breakdown!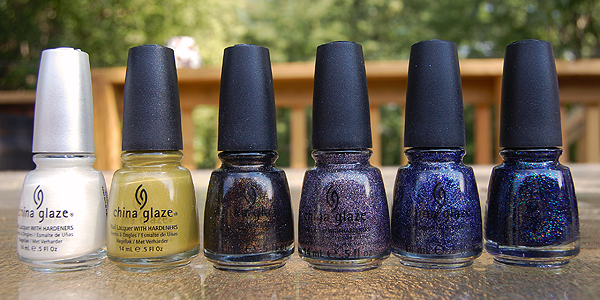 L-R: China Glaze Frosty, Trendsetter, Midtown Magic, CG in the City, Skyscraper and Meteor Shower
L-R: Zom-body to Love, I Lily Love You x2 (one is for my niece, Lilly!), Grape... Set... Match and Servin' Up Sparkle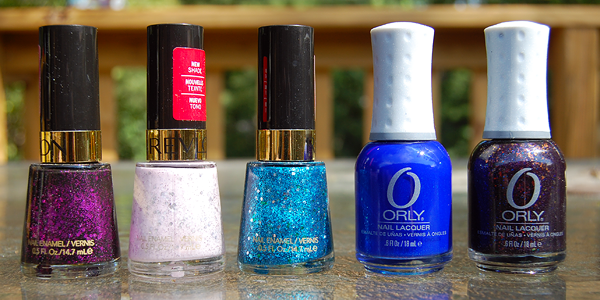 L-R: Revlon Facets of Fuchsia, Starry Pink, Blue Mosaic, Orly Royal Navy and Fowl Play
L-R: Borghese Mediterraneo Sea, Confetti Tazmanian Devil, Barielle Jess' Champagne Toast and Sally Hansen Pumpkin Spice
Hooray for nail mail! :D