The name says it all, doesn't it? I'm still failing hard at tape manicures. Not sure if it's my impatience, the humidity or a little of both, but every tape manicure I've done in the past three months has been utter fail. This one I can't blame on anything other than too wide of tape strips and poor positioning. Oh well, the colors are still gorgeous!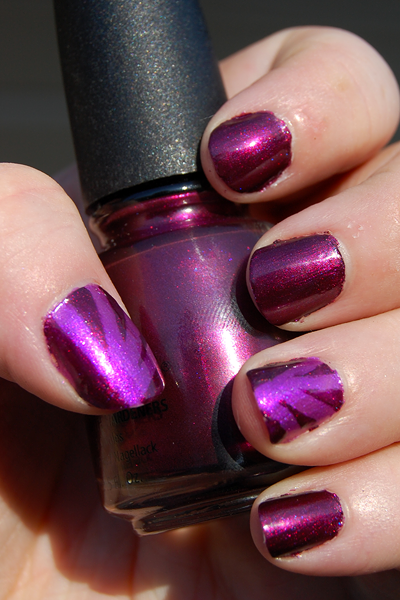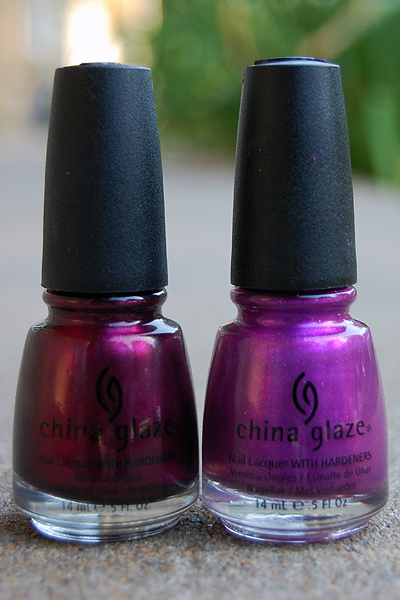 China Glaze Cowboy Up and Señorita Bonita
Both of these polishes are just amazing. I love the orange glass flecks in Señorita Bonita and Cowboy Up is loaded with microfine shimmer in different shades of purple and red; it's like my beloved MAC Boom! but better... which I thought was impossible.