In case you're unaware, I work at Lush. Today my store celebrated our third birthday as well as a limited edition gift,
Bathtime Favorites
, with a tin designed by artist Jon Burgerman. We had a carnival themed party and we all dressed in bright, bold outfits (I wore a red shirt, yellow sneakers and bright blue socks!). I decided that I absolutely had to do a manicure inspired by the Bathtime Favorites tin. I'm no artist, and I don't even have any nail art tools, so I decided to just do a matte skittle mani using colors from the artwork.
Sorry about the bad cellphone pic!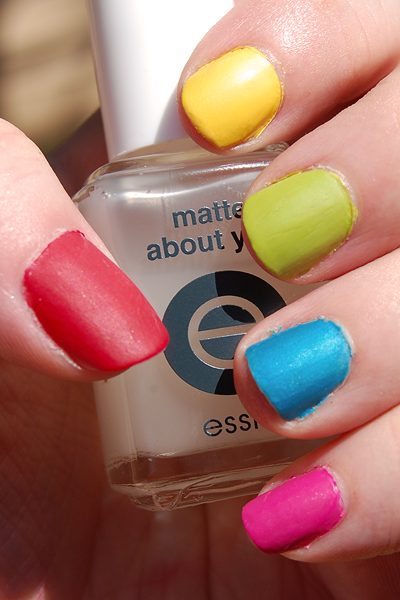 For this manicure I used Sally Hansen Xtreme Wear in Cherry Red, China Glaze Happy Go Lucky, Zoya Mitzi, Zoya Phoebe, and Zoya Lolly. I topped the two non-matte colors with Essie Matte About You.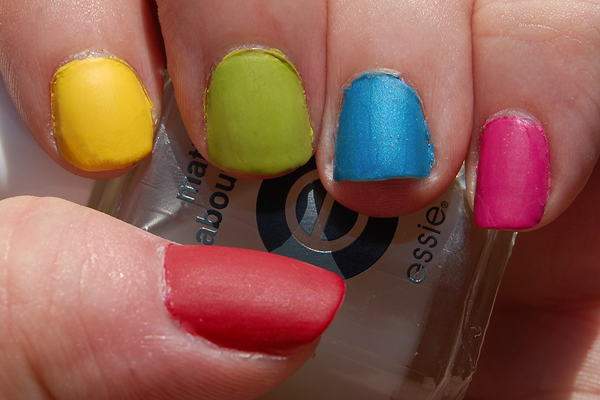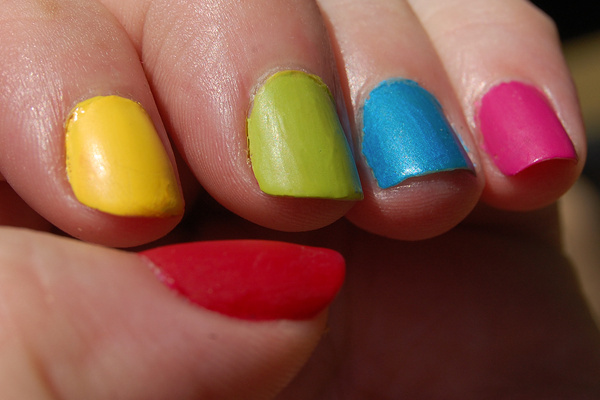 And of course I took this opportunity to wear one of my favorite eyeshadow looks, rainbow :D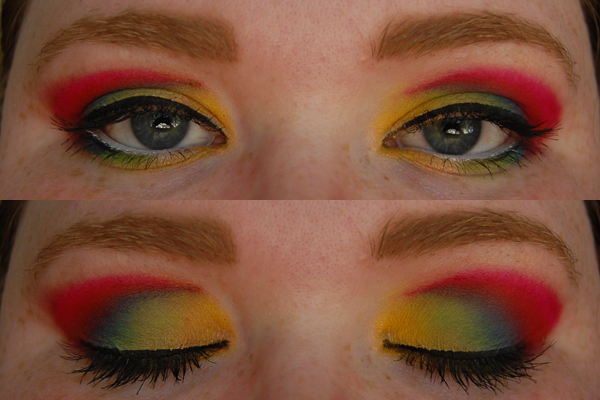 This is a little different than
my usually rainbow look
, but I wanted to match my manicure colors. For this one I used:
Eyelid, from inner to outer: (all MAC unless otherwise specified) Chrome Yellow e/s, Lime e/s (pro), Clarity e/s, Red Brick e/s with Basic Red pigment layered over it (both pro) and Passionate e/s with a touch of Make Up Forever #75 e/s blended in
Other: Fascinating e/l on waterline, NYC Jet Black liquid liner, False Lashes mascara, Lingering eyebrow pencil