First things first! I finally got around to updating my polish spreadsheet with the help of my best friend, Cathy, so there is finally something on my stash page! You can check out my spreadsheet
here
:D You should also visit Cathy's ortho/nail blog
here
because she takes some fantastic photos of her nails! I also got around to writing up a proper wishlist, which if you're so inclined, you can look at by clicking the wishlist tab above.
Okay, now down to business. This weeks manicure challenge was glitterbomb. I actually had these pictures ready to go yesterday, but I was too lazy to update, lol.
While at a friend's house Sunday night, I spied a bottle of OPI Suzi Loves Sydney hanging out on her kitchen counter. It looked lonely, so I decided to try it on! I had intended to do something completely different for my glitterbomb, but I really liked Suzi Loves Sydney, so I decided to work with it. When I got home I sponged on some China Glaze Mrs. Claus follow by some China Glaze Glam, which is obviously the star of this manicure.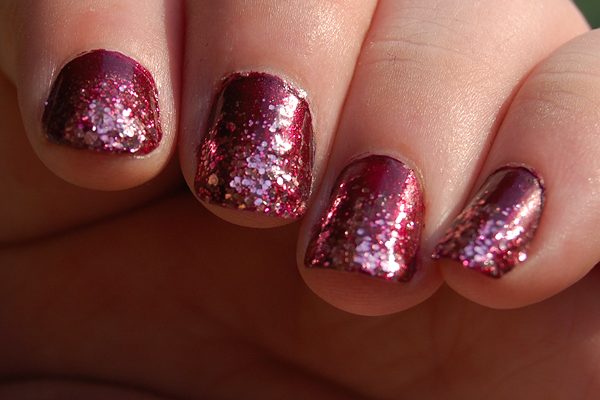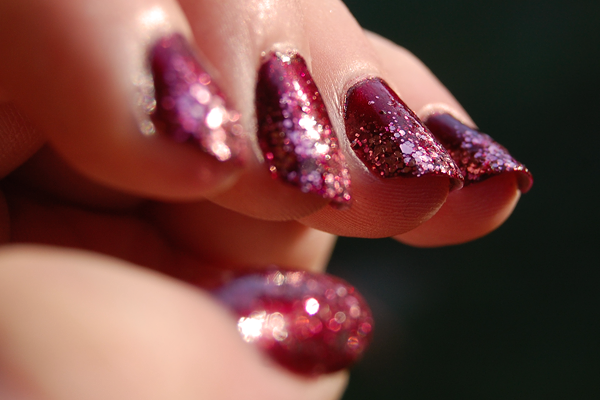 I didn't take photos until Monday afternoon, and as you can see, I dented the tips of my pointer and middle fingers. After taking photos of this gorgeous manicure, I decided I'd try to add more glitter to try and work towards the idea I originally had in my head before Suzi Loves Sydney ruined everything, lol. Sure, this was glittery, but it wasn't glittery enough.
I added more CG Glam, then I layered on Icing Born This Way, Orly Fifty-Four and a coat of OPI I Juggle... Men. The end result was extremely hard to photograph.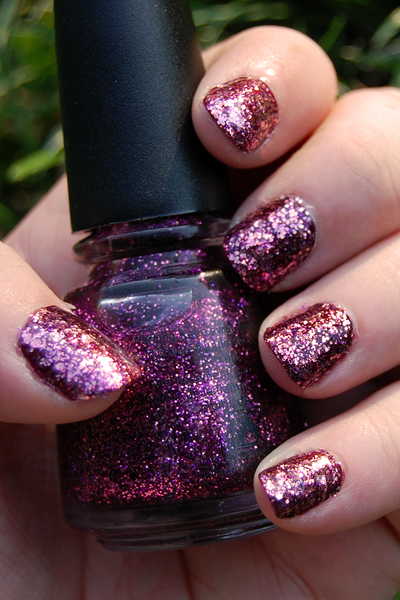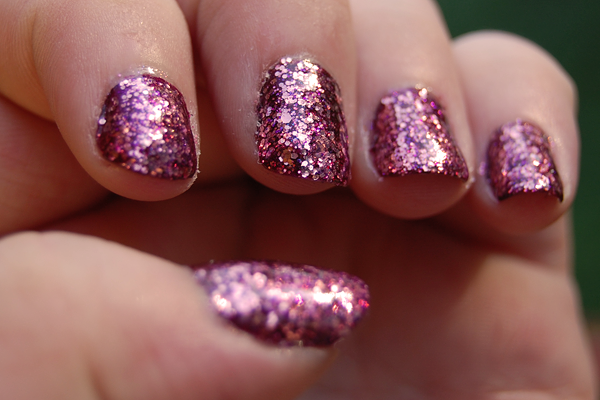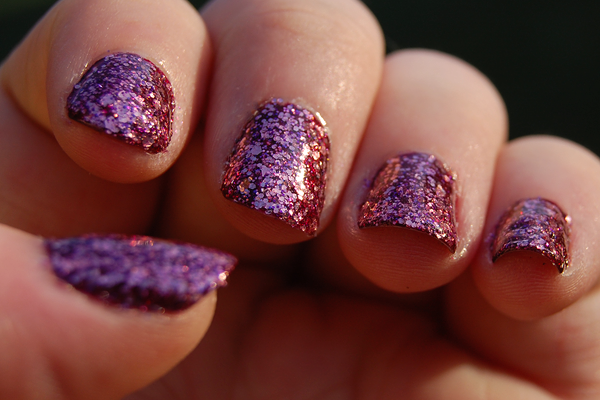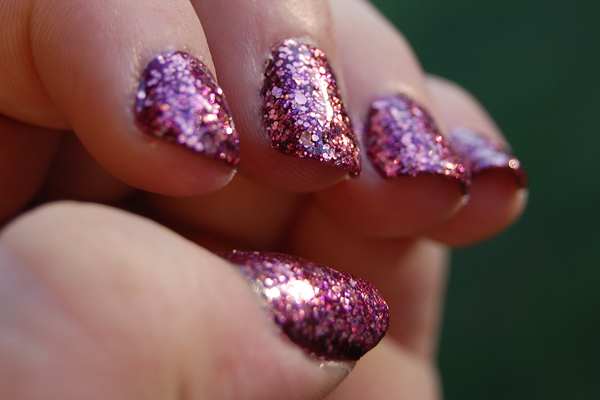 Now that is a glitterbomb! :D