First things first! I've reached 100 followers! :D I want to thank everyone sincerely for following and commenting on my blog, it's nice to know I'm not the only one looking at it! I will be having a giveaway here very soon, so keep your eyes peeled!
Okay, down to business. I received this in the mail the other day from the wonderful Chelsea over at
Pretty 'n' Polish
. It's uh... what's the words I'm looking for... oh yeah,
fucking awesome
. There really aren't a lot of words needed here, folks, so let's get to the pictures. These were taken in various lighting situations and I'll try to lump them together if I can remember what is what, lol.
Indoor with flash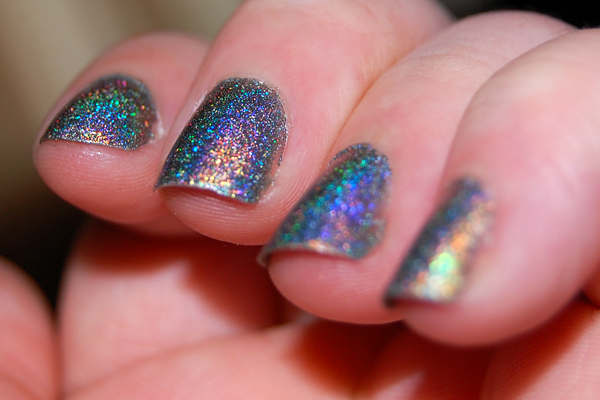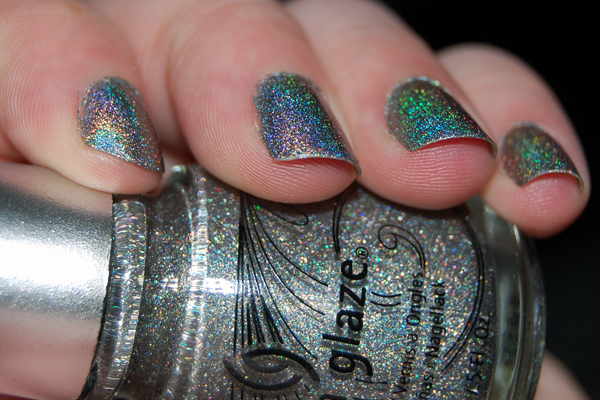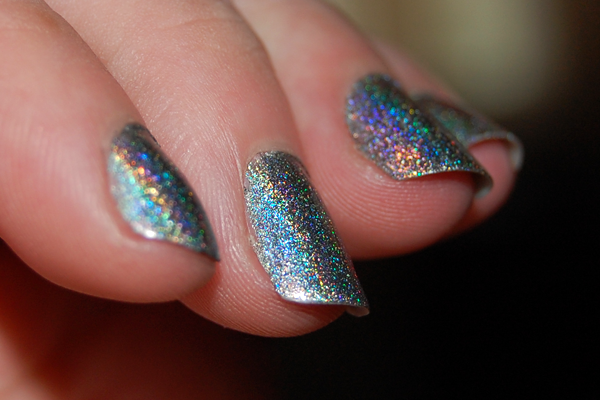 Outside, direct sunlight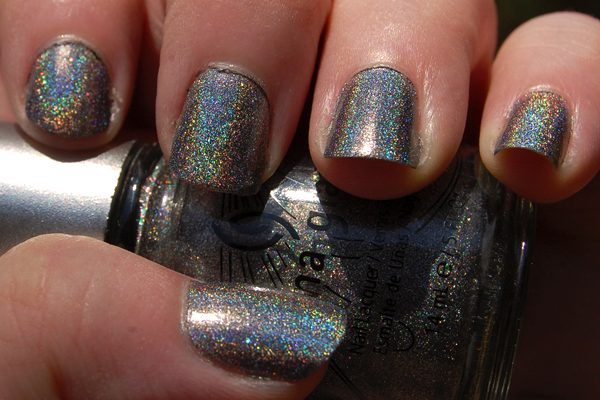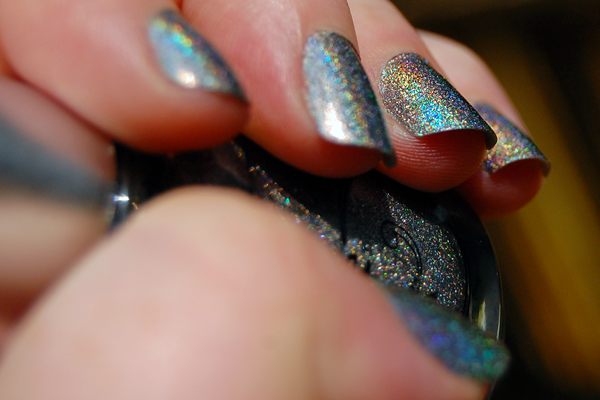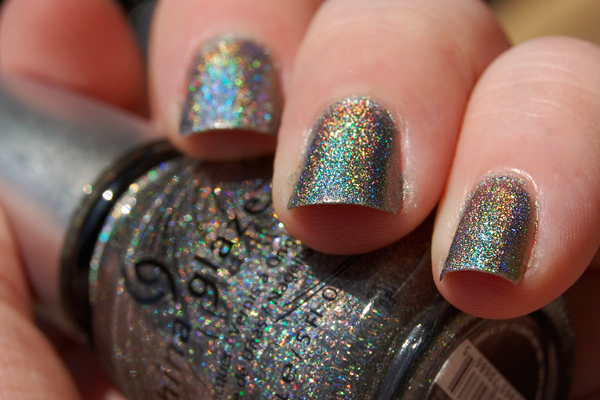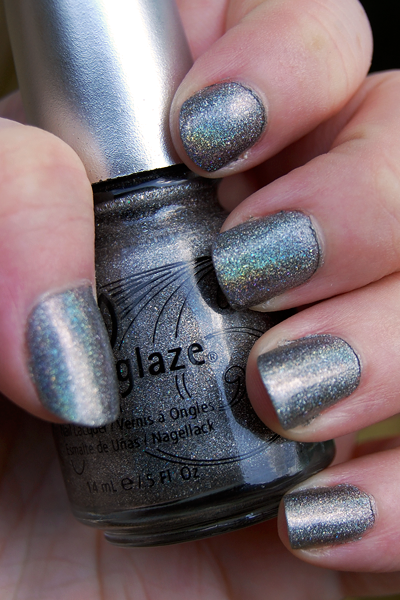 Outside, shade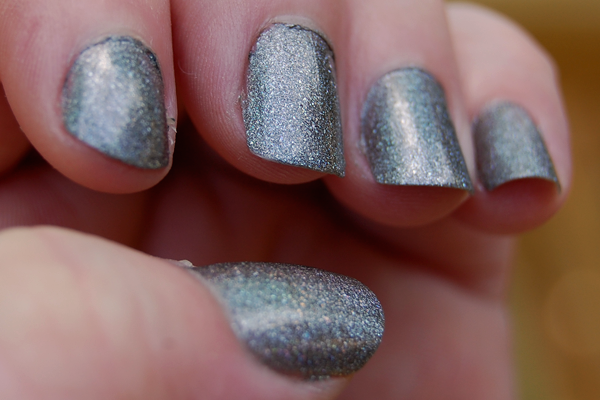 Bottom line is this polish is phenomenal. It's beautiful even when it's not flashing at all. I'll be hard pressed to find a polish I love more than Let's Do It In 3-D.