A while ago, I posted to
PAA
asking if anyone had seen Borghese Nero Magico around at any of their local haunts as no shops near me even carry Borghese aside from Ulta. I had been lusting after it since
Lindsay
posted about it. Not too long after that,
Traci
altered me to a bottle hanging out for sale on
The PolishAholic
. I snatched it up and here it is!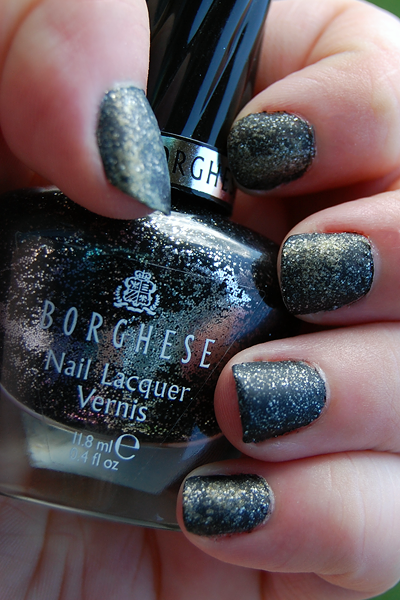 I sponged some China Glaze No Tan Lines over all but the ring finger then mattefied the whole she-bang-a-bang with Matte About You. It's incredibly gorgeous.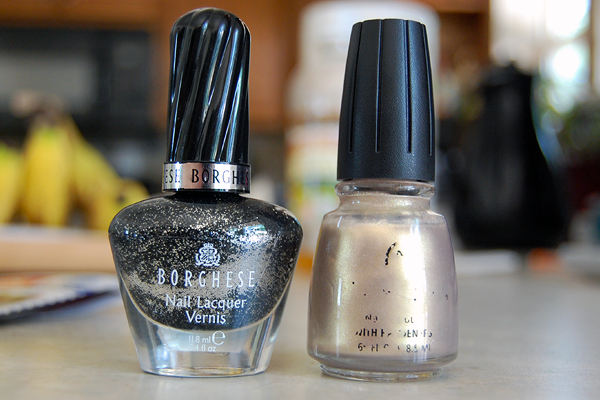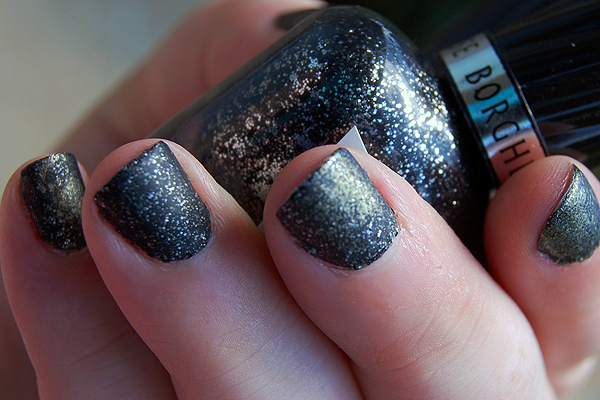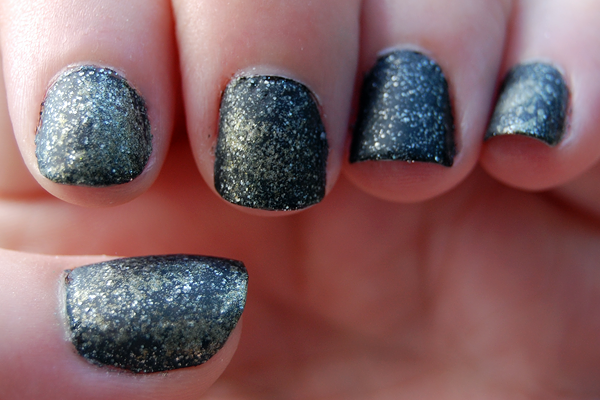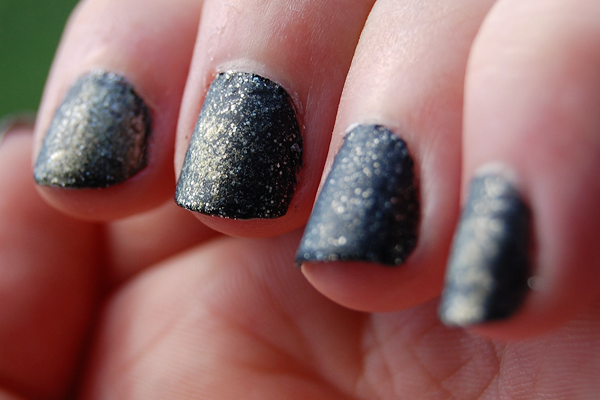 I didn't think to take prodecural photos, so I slapped some regular top coat over it so you all could see what it looks like all shiny :D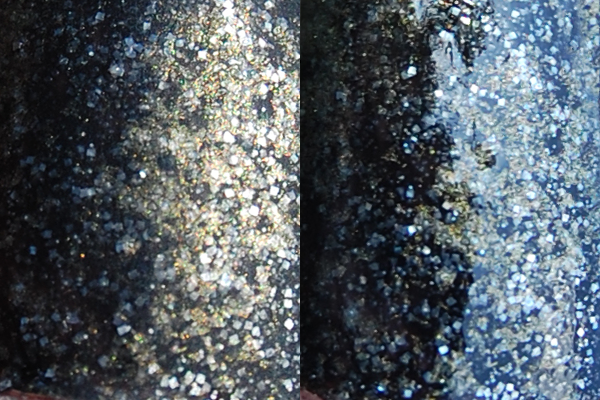 a comparison
Have you killed any lemmings lately?