Happy Sunday everyone! Are you doing anything special for Memorial Day? Sadly, I'll be working. To cheer myself up, I decided to do some cosmic inspired nails.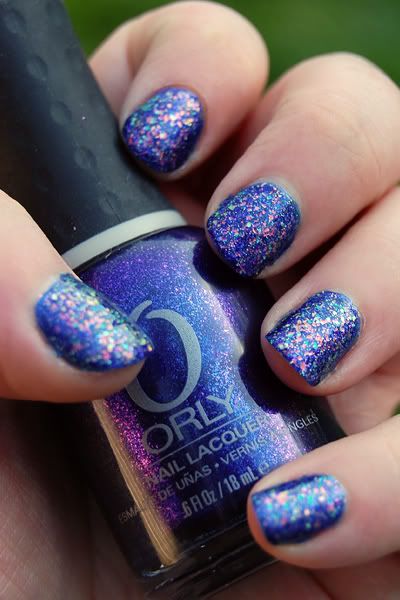 You may or may not know this, but I'm really into astronomy and cosmology. I spend a lot of time thinking, reading and learning about the universe. It's a really beautiful, fascinating place. In my opinion, some of the most beautiful celestial objects are supernova remnants and planetary nebulae. If you've never looked at a composite image of nebula, you're really missing out. For this mani, I took inspiration from
Kepler's Supernova
.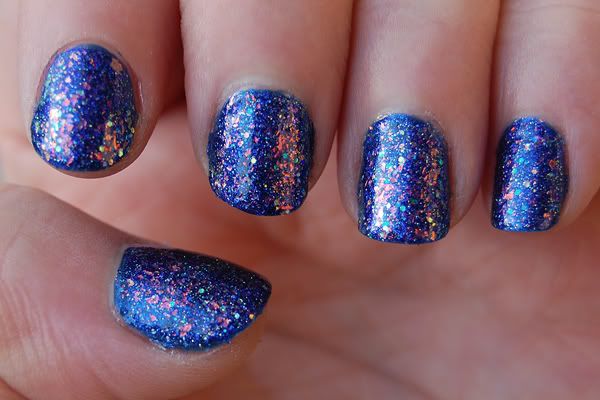 I used two coats of Orly Lunar Eclipse then layered one coat each of Sinful Colors Hottie and Nubar 2010.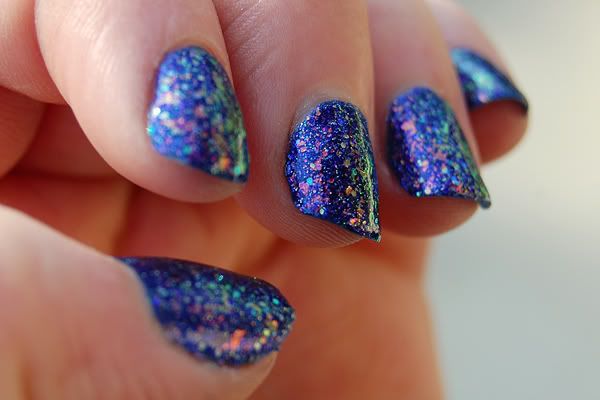 Of course I had to top it off with a coat of Essie Matte About You. I'm seriously obsessed with mattifying glitters right now, lol.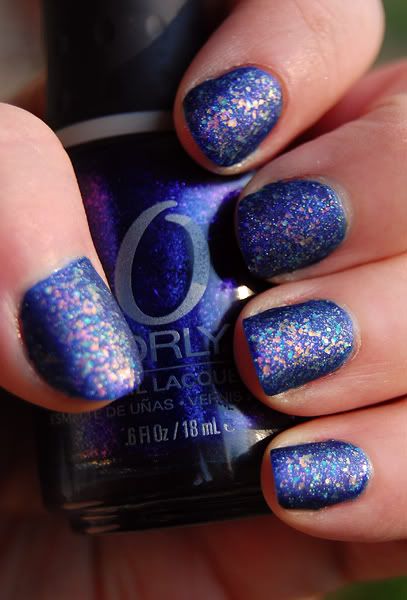 Awesome.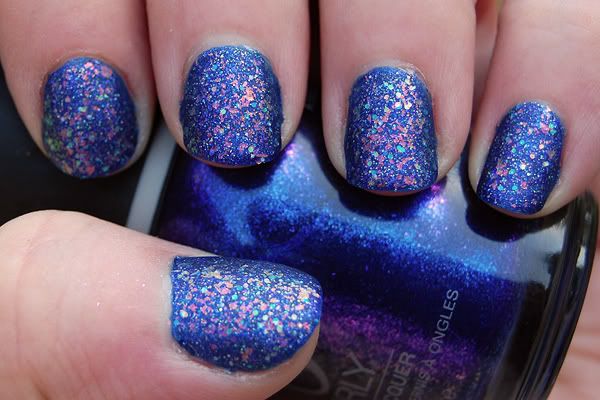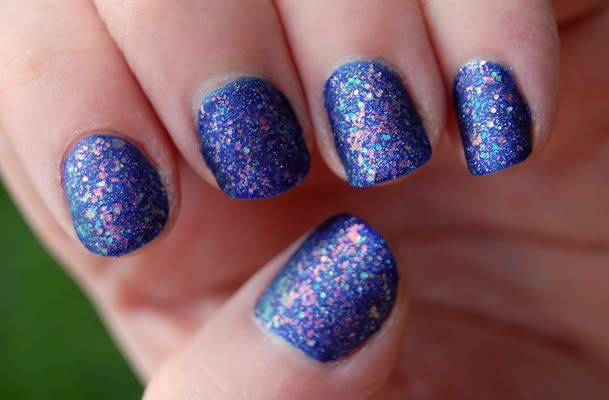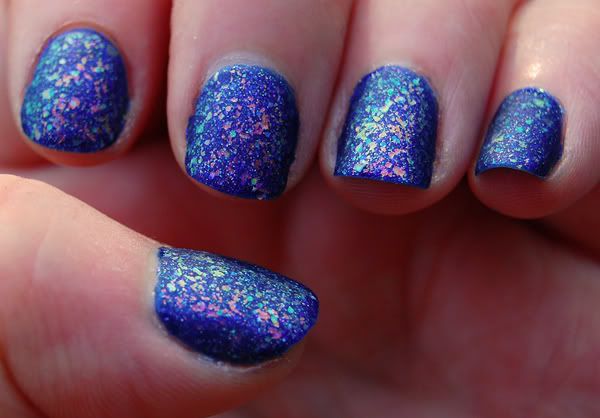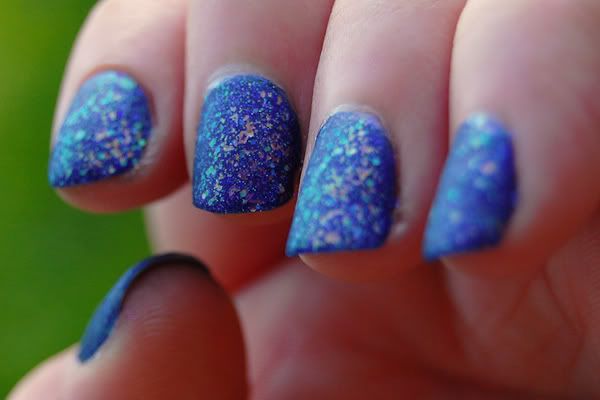 Please excuse my dry hands/fingers/cuticles, I worked today so I was washing them constantly! Plus, I'm out of Lemony Flutter, ugh. Expect a FOTD soon!